How to find a female gym buddy
It's been a long day. You've finally closed your laptop and now you can hit the sun lounger or head to the gym. What's it going to be? If you had friend waiting for you in the weights section, chances are you'd slip into your Adidas Yeezys – as opposed to an Instagram reels rabbit hole. (How many times can
FitnGlam
September 22, 2023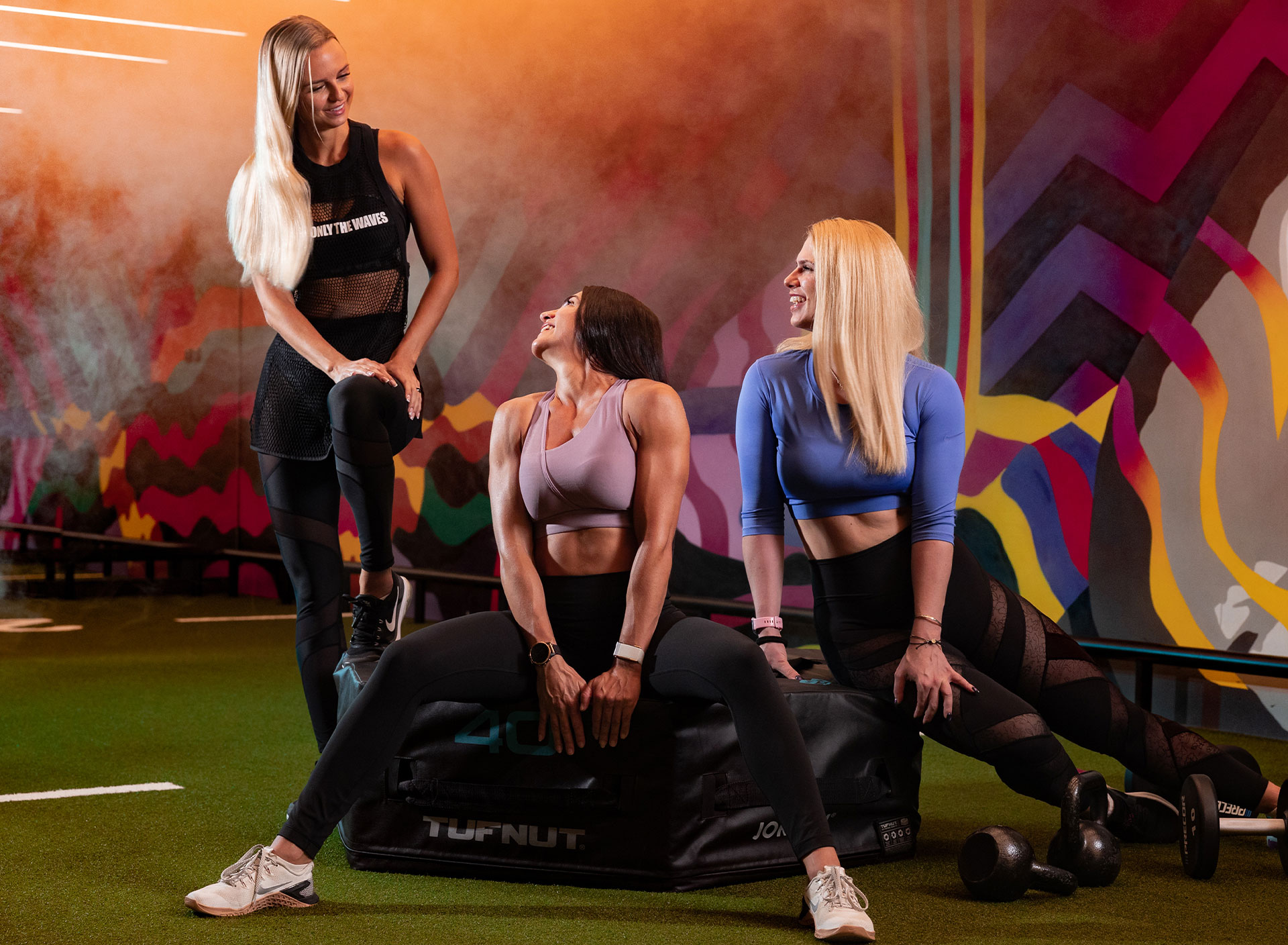 It's been a long day. You've finally closed your laptop and now you can hit the sun lounger or head to the gym. What's it going to be? If you had friend waiting for you in the weights section, chances are you'd slip into your Adidas Yeezys – as opposed to an Instagram reels rabbit hole. (How many times can you watch those Vogue World recaps?) Having a female gym buddy can be a game-changer when it comes to motivation but it also makes working out a lot more social.
No gym buddy? We've got a few tips on how to find the perfectfemale friend to help you achieve your fitness goals together. Better yet, you'll have someone who could help you create a reel of your own. Once you've got those team effort abs, you'll want to show them off!
Start with your friends
It seems obvious but one of the easiest ways to find a female gym partner is to start talking to the people you know. Someone you like to latte with might also be interested in a little light cardio. Perhaps the bestie who joins you on spa days might also enjoy a Belly dancing class. (Haven't tried it? Jewel, our ultimate Glamazon, has been teaching for over a decade and believes everyone can dance!)
A big plus about FitnGlam is that we offer complimentary trials to first-time visitors so your would-be gym bestie can join you to see what it's like. Also, nothing makes a better gift than a FitnGlam experience. Why not purchase a day pass for a friend as a birthday gift? We reckon they'll get way more out of it than yet another bracelet and you'll have an instant gym companion.
Let's get digital!
In a digital world where you can use an app or online social network to find anything from a date to amobile lash tech, it's never been easier to connect with other people. As an example, there are lots of Dubai-based fitness-focused groups on Facebook. (Dubai – Health & Fitness is just one of them and, with over 7000 members, it won't be hard to find a workout buddy.) Why not make the first move by creating a quick posttelling people a little bit about yourself as well as what you're looking for and see who replies? You definitely aren't the only person wanting to work out in tandem and your soon-to-be gym friend could be just a few clicks away.
Find them in the gym
The best place to find another fab female who's also interested in fitness is at the source! For all you know, your potential gym bestie is sculpting her core in our Mindbody studio as you read this. But you need to get tactical. If you're running next to someone on a treadmill with your EarPods, you're not exactly open to chatting. So, why not join one of our more social classes like Boxing? You'll be interacting with other like-minded women and, if you become a regular, you'll get to know the others fast. There's nothing like a one-two punch as a segue way to "Hey! This has been fun – do you want to try some other classes with me?"
The bottom line
Finding a female gym buddy doesn't have to be as strenuous as our extremely popular Bootcamp. (But if you like a challenge, you'll love that too!) All you have to do is put yourself out there and you won't have to look too far to find your ultimate workout partner and get share a gorgeous glow up.