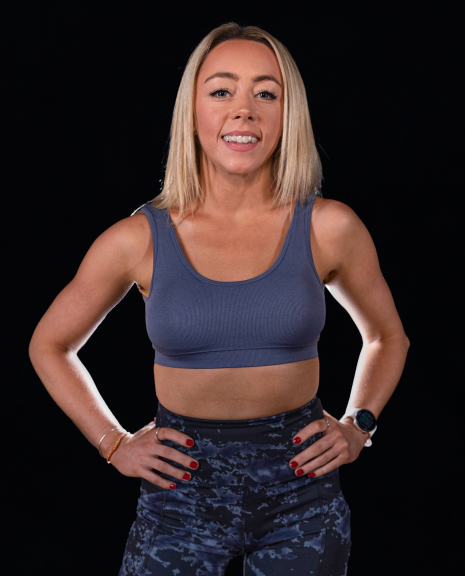 Sammi
Irish born Sammi has always had a passion for fitness and inspiring others with her positive attitude.
Her classes are fun, hardcore and motivational so you can expect to prove to yourself you're stronger than you think.
All the while vibing to some of your favourite Hip Hop & EDM tunes.
Notice
: Undefined index: trainer_id in
/www/fitnglam_420/public/wp-content/plugins/fitnglam_custom/public/partials/upcoming_trainer_events.php
on line
588
Notice
: Undefined variable: specid in
/www/fitnglam_420/public/wp-content/plugins/fitnglam_custom/public/partials/upcoming_trainer_events.php
on line
663
Notice
: Undefined variable: tid in
/www/fitnglam_420/public/wp-content/plugins/fitnglam_custom/public/partials/upcoming_trainer_events.php
on line
630
Notice
: Trying to get property 'token' of non-object in
/www/fitnglam_420/public/wp-content/plugins/fitnglam_custom/public/partials/upcoming_trainer_events.php
on line
618
Notice
: Undefined variable: specid in
/www/fitnglam_420/public/wp-content/plugins/fitnglam_custom/public/partials/upcoming_trainer_events.php
on line
667
Notice
: Undefined variable: tid in
/www/fitnglam_420/public/wp-content/plugins/fitnglam_custom/public/partials/upcoming_trainer_events.php
on line
630
Warning
: usort() expects parameter 1 to be array, null given in
/www/fitnglam_420/public/wp-content/plugins/fitnglam_custom/public/partials/upcoming_trainer_events.php
on line
672
Notice
: Trying to access array offset on value of type null in
/www/fitnglam_420/public/wp-content/plugins/fitnglam_custom/public/partials/upcoming_trainer_events.php
on line
678
Notice
: Trying to get property 'ClassDate' of non-object in
/www/fitnglam_420/public/wp-content/plugins/fitnglam_custom/public/partials/upcoming_trainer_events.php
on line
678
Warning
: Invalid argument supplied for foreach() in
/www/fitnglam_420/public/wp-content/plugins/fitnglam_custom/public/partials/upcoming_trainer_events.php
on line
713
Warning
: max(): Array must contain at least one element in
/www/fitnglam_420/public/wp-content/plugins/fitnglam_custom/public/partials/upcoming_trainer_events.php
on line
723
Warning
: count(): Parameter must be an array or an object that implements Countable in
/www/fitnglam_420/public/wp-content/plugins/fitnglam_custom/public/partials/upcoming_trainer_events.php
on line
723