The Power of Superfoods: Incorporating Nutrient-Dense Foods into Your Diet
Picture this: you're sitting at your desk, feeling tired and sluggish, when suddenly you remember the power of superfoods! These nutrient-dense foods are like little superheroes, packed with vitamins, minerals, and antioxidants that can help give you the energy and vitality you need to conquer the day. What are superfoods? Superfoods are foods that are particularly rich in nutrients and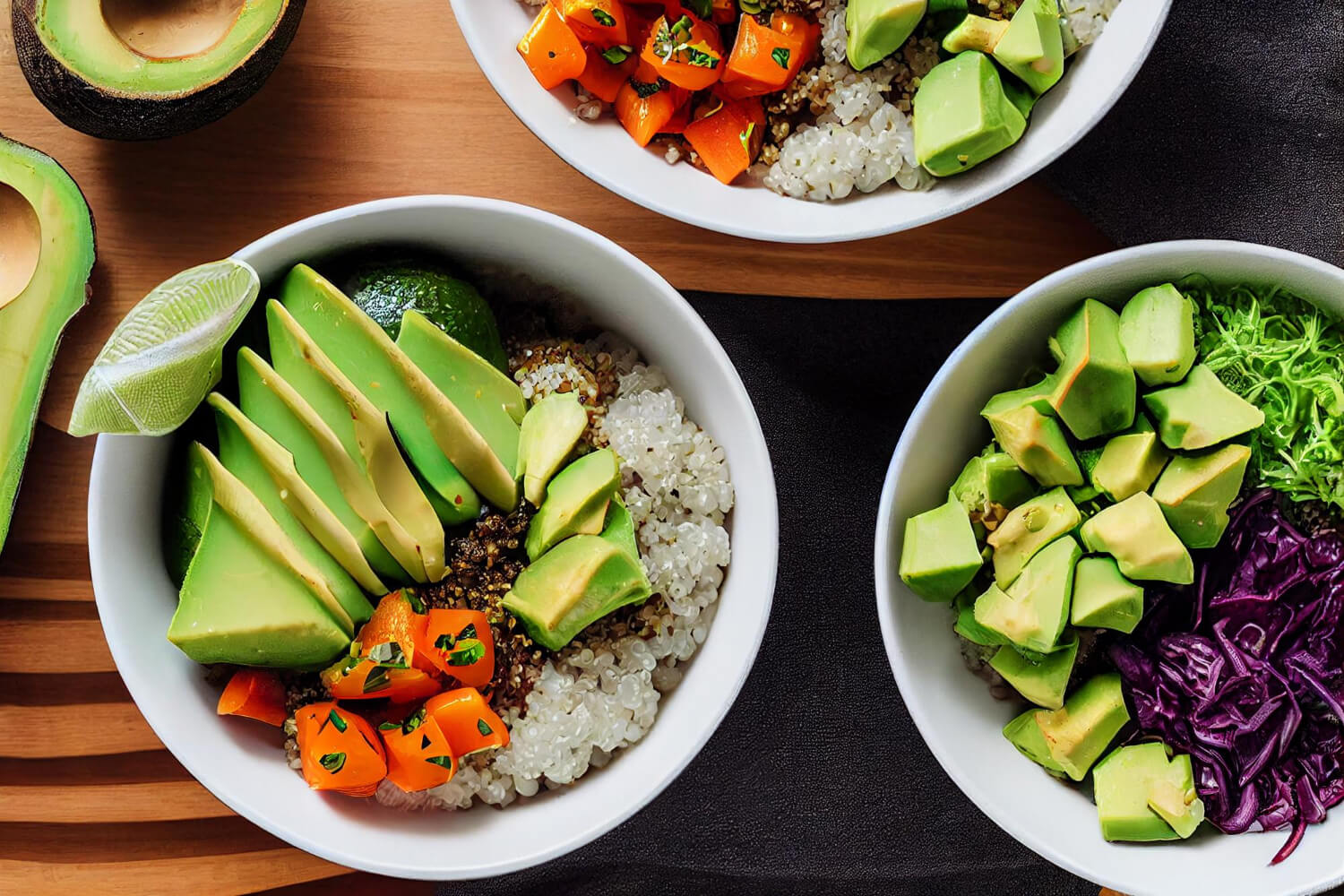 Picture this: you're sitting at your desk, feeling tired and sluggish, when suddenly you remember the power of superfoods! These nutrient-dense foods are like little superheroes, packed with vitamins, minerals, and antioxidants that can help give you the energy and vitality you need to conquer the day.
What are superfoods?
Superfoods are foods that are particularly rich in nutrients and antioxidants. Some of the most commonly recognized superfoods include blueberries, spinach, salmon, chia seeds, and turmeric. These foods have been shown to have numerous health benefits, from reducing inflammation to boosting cognitive function.
Now, you may be thinking, "but incorporating superfoods into my diet sounds like a lot of work!" Fear not, for we at FitnGlam have some fun and easy tips to help you get started.
Tip number one: start small.
Don't try to be a superhero yourself by incorporating all the superfoods at once. Start with one or two that you love, like blueberries or spinach, and work your way up from there.
Tip number two: mix and match!
Superfoods are like the spice rack of healthy eating, so don't be afraid to experiment with different combinations. Add chia seeds to your morning smoothie or top your salad with salmon for a delicious and nutritious meal.
Tip number three: snack like a superhero!
Many superfoods make great snacks on their own, like almonds or blueberries. Keep a stash of them at your desk or in your bag for a quick and healthy pick-me-up.
Tip number four: Experiment with different recipes.
Superfoods can be incorporated into a variety of recipes, from smoothies to salads to main dishes. Experiment with different recipes to find what works best for you.
Tip number five: Look for opportunities to add them to your meals.
Look for opportunities to add superfoods to your meals whenever possible. For example, try adding spinach to your omelet or adding avocado to your sandwich.
Now, let's talk about some of the superfoods themselves and their superpowers. Blueberries are like little bombs of antioxidants that can improve cognitive function and reduce inflammation. Spinach is a nutrient powerhouse that can improve bone health and reduce inflammation. Salmon is a great source of omega-3 fatty acids, which can improve heart health and reduce inflammation. And chia seeds are fiber-rich little gems that can improve digestion and provide a good source of omega-3s and antioxidants.
Last but not least, let's talk about the superhero of superfoods: turmeric. This bright yellow spice contains curcumin, which has powerful anti-inflammatory properties and may help improve brain function and reduce the risk of chronic diseases. Add it to your curries, soups, and smoothies for an extra boost of superhero power.
In conclusion, incorporating superfoods into your diet doesn't have to be a chore. With a little bit of creativity, a little bit of planning and a whole load of fun, you can transform your meals into delicious and nutritious superfood feasts. So go forth, our fellow superheroes, and conquer the day with the power of superfoods!