The Best Boxing Class in Dubai
Supermodel Gigi Hadid says she's "hooked". Pop icon Ellie Golding will tell you it gave her "inner confidence". You might think these glamazons were talking about a viral beauty fix but, as turns out, it's boxing. This dynamic, once male-dominated sport has become a big hit with women wanting to embrace a high-intensity workout that serves up a potent mix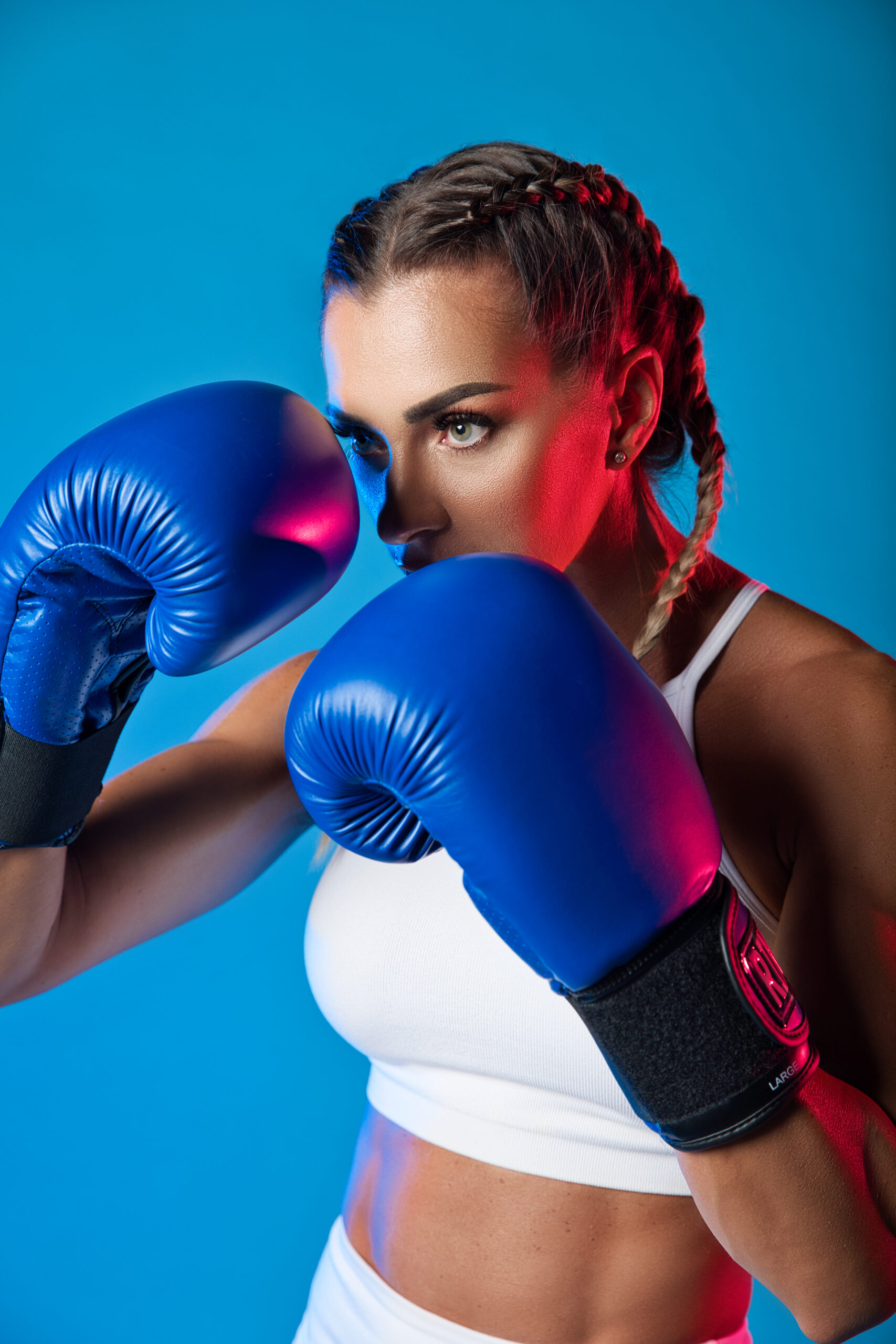 Supermodel Gigi Hadid says she's "hooked". Pop icon Ellie Golding will tell you it gave her "inner confidence". You might think these glamazons were talking about a viral beauty fix but, as turns out, it's boxing. This dynamic, once male-dominated sport has become a big hit with women wanting to embrace a high-intensity workout that serves up a potent mix of fat-burning, strength-building, improved coordination and stress-busting.
If you'd also like to embrace the thrill of boxing, don't do it just anywhere. Head to FitnGlam where you'll find the best boxing class in Dubai.
Why is FitnGlam's boxing class the best?
At FitnGlam, we know that a brilliant instructor is the difference between a workout and a serious power session. Each of our classes is led by an expert trainer who knows what it takes to help you hone a world-class technique blended with challenging cardio. This way, you can sculpt your muscles, burn kilojoules and leave every workout feeling stronger as well as ready to roll with life's punches.
As our classes cater to all fitness levels, beginners will discover a supportive environment with lots of hands-on instruction from an expert who'll ensure you learn and grow. If you're more experienced, you'll love the thrill of stepping into a studio with women who'll up your game in a safe environment.
As our boxing class is a highly social one, you'll also get to enjoy being part of a community of like-minded, strong, and ambitious women. The bonds formed here go way beyond the boxing ring – much like the skill itself. While you'll learn the art in our gym, you can take it wherever you go, enhancing your self-defence skills along with your confidence.
Exclusive yet all included
When you step into any FitnGlam SuperClub, you're transported to a world of luxury and sophistication. The inviting ambiance and beautifully lit studios are reminiscent of a spa but, most importantly, you'll find premium facilities. This means you can walk into any of our clubs and find all the equipment you need, be it a punching bag or a superior quality pair of gloves, everything is provided for you. Still, if you're a pro and want to bring your own gloves, you'll be most welcome.
The body and mind connection 
There's no denying that boxing is an exhilarating full-body workout but did you know it's also a balm for a busy mind? Its rhythmic combination of jabs, hooks, and uppercuts engages your core, limbs and back while encouraging an almost meditative-like state that serves up instant stress relief.
Most of our boxing class members will be quick to tell you that physically punching in a safe space is incredibly cathartic – an exquisite form of release that leaves you feeling lighter, stronger and more in control when you hang up your gloves. Also, the focus required for boxing helps you leave your stressors at the door, creating a mental sanctuary that shuts out all the noise while your body reaps a slew of physical rewards.
Ready to step into the ring?
One of the key principles of FitnGlam SuperClub is to empower women, both physically and mentally. Our boxing classes aren't just about learning how to throw a punch or perform fancy footwork, it's a celebration of a woman's inner strength. If you want to enjoy a workout that builds muscle and confidence while releasing stress, boxing is an excellent choice. But if you're looking for the best boxing studio in Dubai, know that FitnGlam is a knockout.