Q&A with FitnGlam's personal trainer
Chyrille Magat isn't just the fitness manager of our Abu Dhabi SuperClub, she's also one of our highly skilled personal trainers. Having experienced the transformative power of exercise and healthy living first hand, she's passionate about sharing her insights and expertise with other women – empowering them to take control of their own fitness journey. What's a typical day like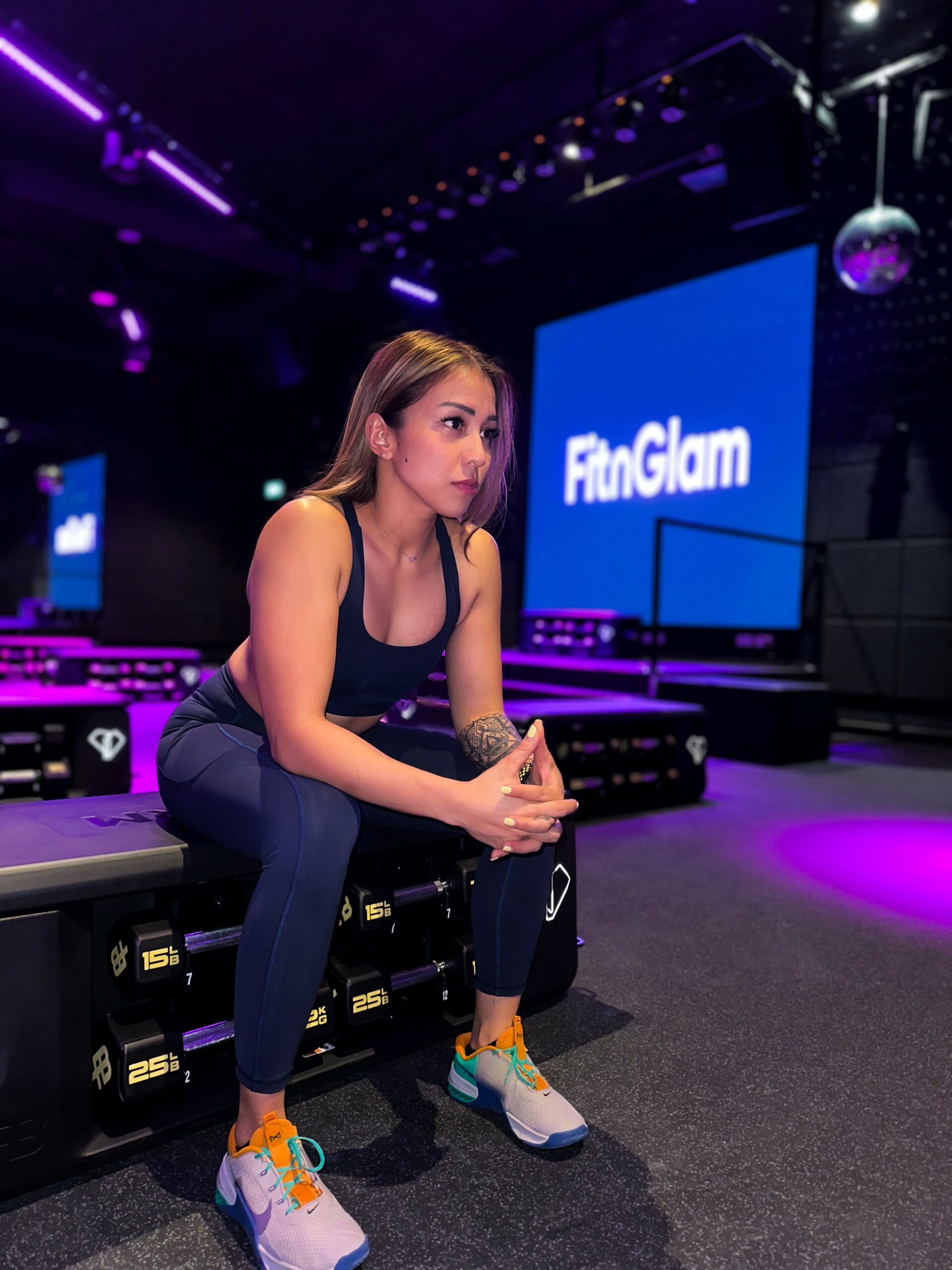 Chyrille Magat isn't just the fitness manager of our Abu Dhabi SuperClub, she's also one of our highly skilled personal trainers. Having experienced the transformative power of exercise and healthy living first hand, she's passionate about sharing her insights and expertise with other women – empowering them to take control of their own fitness journey.
What's a typical day like when you work as a personal trainer?
I like to start my day early to accommodate my clients' schedules. I begin by preparing a healthy breakfast then finish my personal workout. While I often have one-on-one sessions with my clients, I also lead group fitness classes. As my personal client support is on-going, I'm continually offering guidance and motivation, providing feedback on exercise techniques, monitoring progress and maing adjustments to workouts as needed. I'm also available to answer questions, and offer advice. Before the day finishes, I devote a little time to staying up-to-date with the latest fitness trends and techniques. I also like to make time for professional development. Right now, I'm finishing another nutrition coaching course.
What are the common misconceptions about working out with a personal trainer?
People think personal trainers are only useful for weight loss or that they're too expensive. While weight loss is a common goal, personal trainers can help with a wide variety of them, such as strength training, improving cardiovascular fitness, flexibility or sports-specific training. Also, what could be a better investment than in yourself? It's important to consider the value of having a professional guide you through workouts to maximise your results.
What are the biggest benefits of working out with a personal trainer?
Working with a personal trainer helps you stay motivated and accountable. They provide regular feedback, encouragement and support to help keep you on track with your fitness goals. Knowing that someone is there to guide and push you can make a big difference. It can also lead to lasting lifestyle changes as they provide education on nutrition, goal-setting and behavior modification, helping you develop healthy habits for a lifetime.
What is your top tip to help women find the right personal trainer?
Look for personal trainers who are certified by recognised organisations. Ideally, you want one who specialise in women's fitness as well as any specific goals or concerns you may have, such as postpartum fitness. Always check reviews and testimonials to get an idea of the trainer's reputation and track record.
I think it's important to find someone whose personality and communication style align with yours. Some trainers may be more motivating and energetic, while others might prioritise empathy and emotional support. Having an initial consultation is the perfect opportunity to meet the trainer and determine if they're a good fit for you. Trust your instincts and take your time to find a trainer you really get along with and makes you feel comfortable.
When a client signs up to work with you – what does that look like?
When a client signs up, the first thing I do is conduct an assessment using a pre-training questionnaire. I gather information about their current fitness level, medical history, goals, and any specific limitations or preferences they might have.
Next, we set clear and realistic goals so I can create a tailored training plan. After that, some physical work happens to assess their abilities across various fitness aspects, including cardiovascular endurance, muscular strength and flexibility. I'll then adapt the program further based on the assessment results and keep on reassessing and refining to ensure my approach is always serving the client best and rewarding them with continual progress.
How do you keep your clients motivated and inspired?
I like to set achievable goals that align with my client's fitness aspirations but revise them regularly to ensure that progress is always being made. Tracking is important because being able to see improvements is highly motivating. I also like to continuously introduce new exercises, equipment, or training methods to keep sessions fresh and exciting.
Lastly, I believe positive reinforcement and rewards can go a long way to boosting self-esteem and self-motivation. This is why I always recognise and celebrate my clients' achievements – no matter how small!