Q&A with a FitnGlam Yoga Instructor
Jessica Infante is one of our many talented yoga instructors. When she started experiencing health problems related to stress, she turned to the practice of yoga and was astounded by how effective it was in transforming her body while creating a deep sense of calm. As a result, she's now committed to sharing her expert knowledge with other women so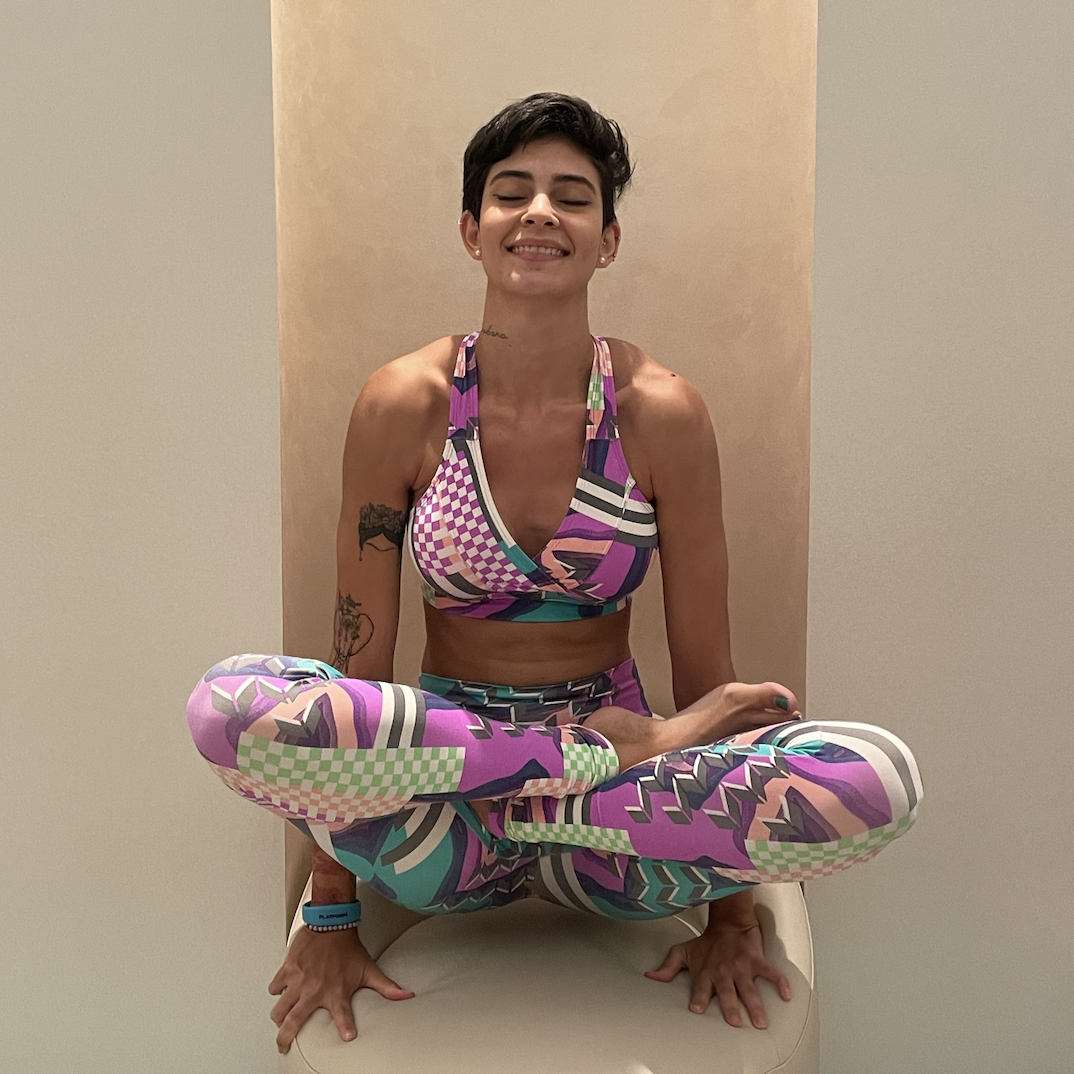 Jessica Infante is one of our many talented yoga instructors. When she started experiencing health problems related to stress, she turned to the practice of yoga and was astounded by how effective it was in transforming her body while creating a deep sense of calm. As a result, she's now committed to sharing her expert knowledge with other women so they too can experience the life changing power of yoga.
What type of yoga do you specialise in?
Hatha Yoga, Vinyasa Flow and Yin Yoga. (We told you, she's an expert!)
What are the physical benefits of yoga?
Yoga improves respiration, energy and vitality. You can also expect increased flexibility and muscle strength, better posture and a more effective metabolism.
What are the mental advantages?
I find that yoga is a great way to enhance your connection to yourself as well as a community. It's a relaxing way to inspire self-care and discipline while improving your mental clarity and ability to focus. It also creates a sense of calm that reduces stress while improving your sleep and mood.
What are the differences between FitnGlam's Ashtanga, Vinyasa, Yin and Gentle yoga?
Ashtanga is a physically demanding, athletic yoga style. Vinyasa is a style of flow yoga, linking breath with changes in position. Yin yoga is a practice that focuses on stretching the connective tissue to lengthen them and help release built-up tension while calming the mind, reducing stress, and entering the mentality of focused meditation. Our Gentle Yoga class incorporates simple flowing sequences to warm up the body as well as slower paced movements focusing on alignment.
If I'm a complete beginner, which class is a good place to start?
Yin yoga or Gentle yoga . These classes are a gentle way to get you started on relieving stiffness, gaining flexibility and releasing stress.
Do you have a favourite yoga pose?
It's very difficult to have just one, but I like Downward-facing Dog Pose. I feel relaxed and at the same time, I feel the stretch. It activates the whole body and also brings a challenge of strength.
What type of woman do you think would benefit from yoga?
All and without exceptions. Yoga is for everyone, regardless of age or flexibility, it's never too late to start.