Meal Prepping Tips for a Busy Lifestyle
Do you ever feel like there just aren't enough hours in the day? Between work, exercise, socializing, and all of life's other demands, it can be tough to find time to prepare healthy meals. But fear not, because meal prepping is here to save the day (and your waistline). Meal prepping is the process of preparing your meals in advance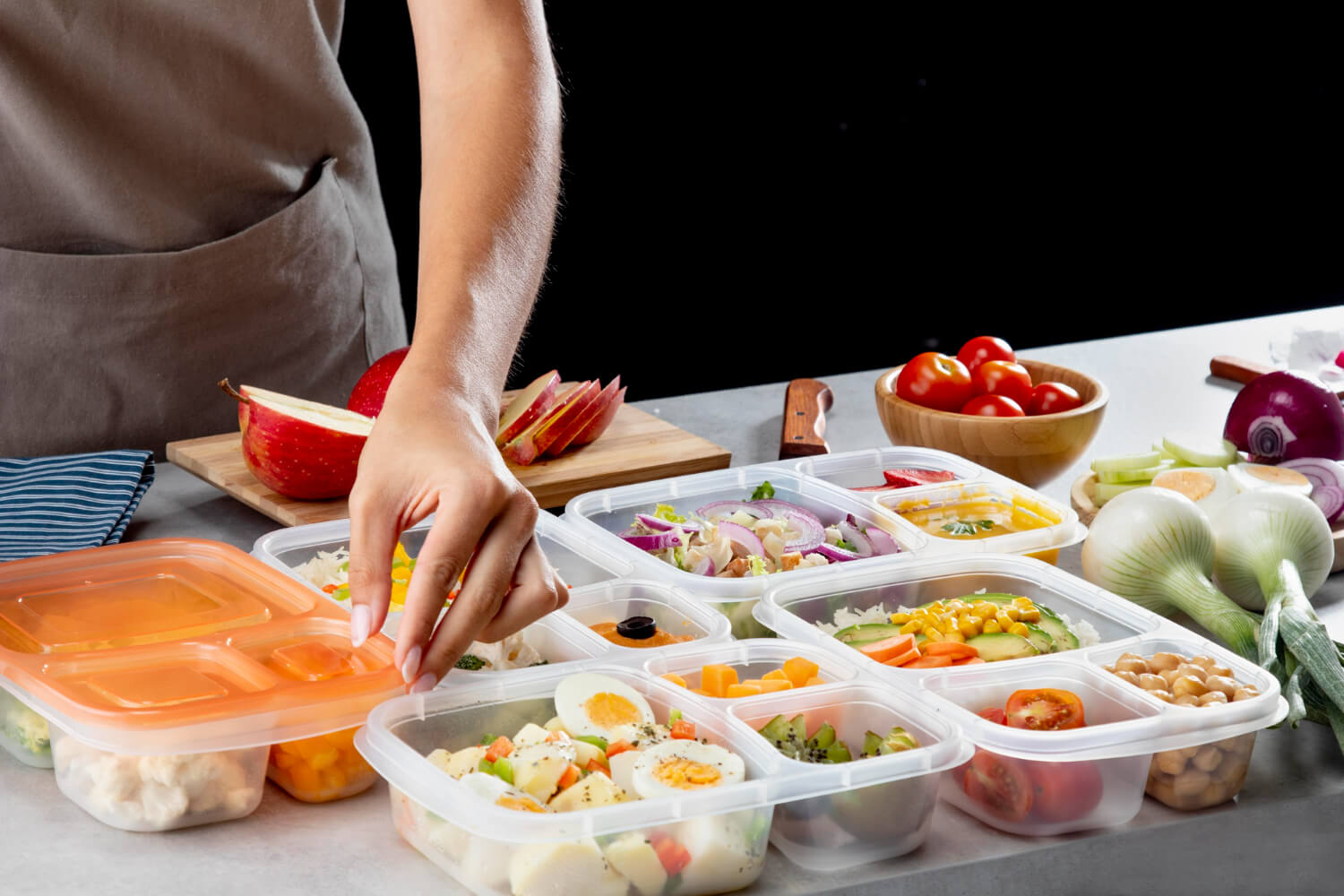 Do you ever feel like there just aren't enough hours in the day? Between work, exercise, socializing, and all of life's other demands, it can be tough to find time to prepare healthy meals. But fear not, because meal prepping is here to save the day (and your waistline).
Meal prepping is the process of preparing your meals in advance so that you always have healthy food on hand when you need it. It might sound daunting, but it's actually pretty simple. Here are some meal prepping tips for a busy lifestyle:
Start with a plan
The first step in meal prepping is to make a plan. Decide what meals you want to make for the week and write out a grocery list. This will save you time and money at the grocery store, and ensure that you have everything you need to make your meals.
Invest in quality containers
Investing in quality containers is key to successful meal prepping. Look for containers that are microwaveable, dishwasher safe, and leak-proof. This will make it easier to store and transport your meals.
Cook in bulk
Cooking in bulk is one of the easiest ways to save time in the kitchen. Make a large batch of a protein, like chicken or beef, and use it throughout the week in different meals. You can also cook a big pot of rice or quinoa, which can be used as a base for different dishes.
Mix and match
Don't be afraid to mix and match ingredients to create different meals. For example, use the same cooked chicken in a salad one day, and in a wrap the next. This will keep things interesting and prevent you from getting bored with your meals.
Use your freezer
Your freezer can be your best friend when it comes to meal prepping. Make large batches of soups, stews, and chili and freeze them in individual portions. This way, you can grab a meal from the freezer on days when you don't have time to cook.
Prep snacks too
Snacks are just as important as meals when it comes to staying on track with your healthy eating goals. Prepping snacks, like chopped veggies or hard-boiled eggs, can help you avoid reaching for unhealthy snacks when hunger strikes.
Keep it simple
Meal prepping doesn't have to be complicated. Stick with simple, whole food ingredients and focus on getting a balance of protein, healthy fats, and complex carbohydrates in each meal.
Use a slow cooker
A slow cooker can be a busy person's best friend. Throw in some ingredients in the morning before work and come home to a hot, healthy meal. This is a great option for days when you know you won't have time to cook.
Don't forget about seasonings
Seasonings can make all the difference in the flavor of your meals. Keep a variety of spices and herbs on hand and experiment with different combinations.
Get your family involved
Meal prepping can be a family affair. Get your kids involved in prepping snacks or help them create their own healthy lunches for the week. This will not only save you time, but also teach your kids the importance of healthy eating habits.
Meal prepping might take a bit of extra time upfront, but the time and stress it will save you in the long run is well worth it. Plus, it's a great way to ensure that you're always eating healthy, nutritious meals, even when life gets busy. Give it a try and see how it can simplify your life!