Ladies only Gym with Steam, Sauna and Solarium
As Dubai's premier ladies only gym, we've set a new standard for an elegant and empowering fitness experience exclusive to women. However, one of the many things that elevate it's unique offering is that it's also a haven of wellness and relaxation with a bouquet of luxurious amenities, including a state-of-the-art steam room, sauna and solarium.  Full steam ahead A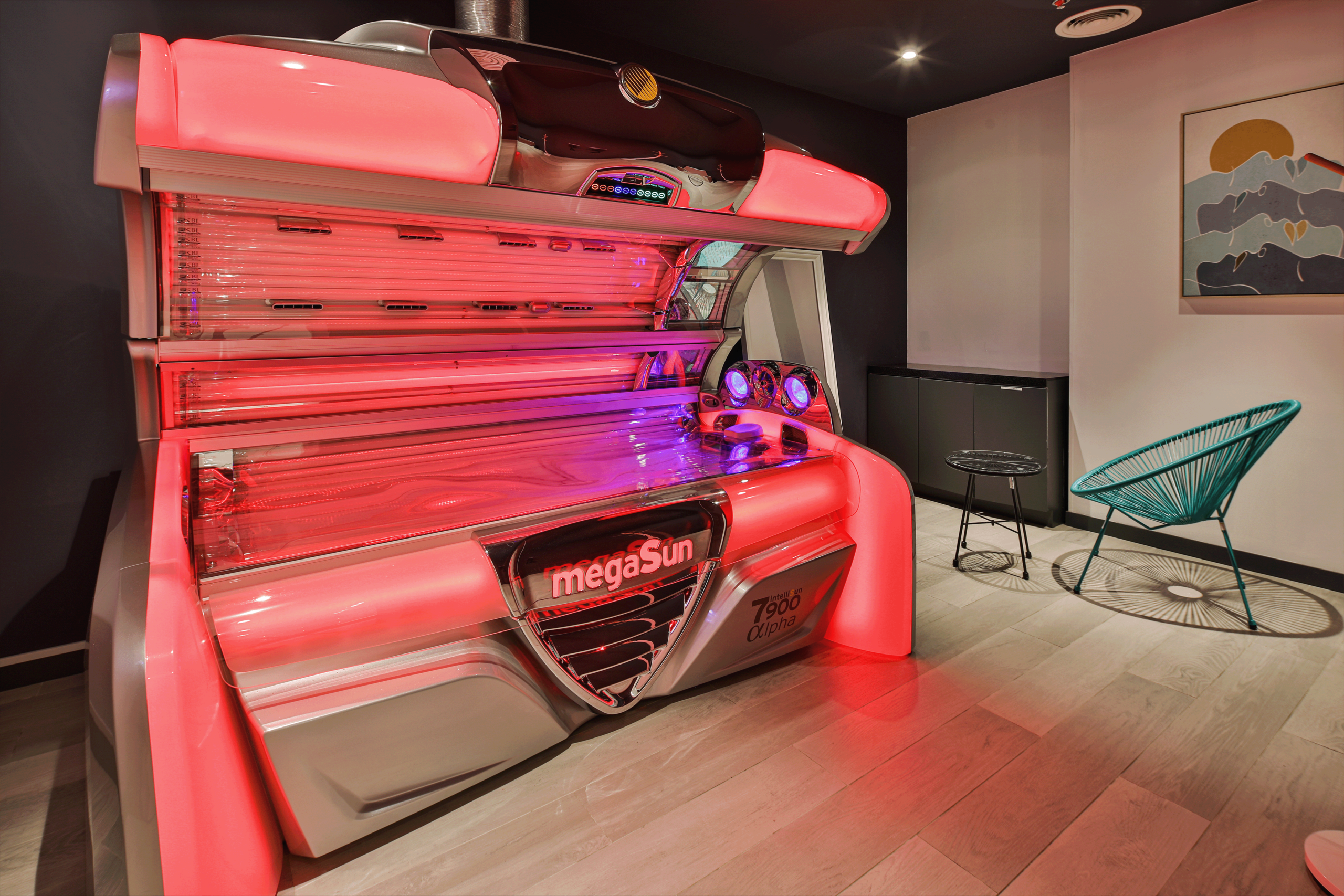 As Dubai's premier ladies only gym, we've set a new standard for an elegant and empowering fitness experience exclusive to women. However, one of the many things that elevate it's unique offering is that it's also a haven of wellness and relaxation with a bouquet of luxurious amenities, including a state-of-the-art steam room, sauna and solarium. 
Full steam ahead
A steam room can be a dreamy, tranquil oasis where you can allow your mind to drift while all the tension melts from your body, but its allure extends to health benefits too. As the heat gently opens up your pores, it encourages your body's natural detoxification process, promoting a deep and thorough cleanse from the inside out. The heat also dilates your blood vessels, lowering your blood pressure and improving circulation so you'll float out with a healthy-looking glow. The moist eucalyptus-infused air can also alleviate congestion and offer a welcome relief from any pollution-induced discomfort – a must if you're living in Dubai.
Bring the heat
Slipping into a sauna has always been a transformative way to relax your body and mind but now they're enjoying a surge in popularity thanks to celebrity devotees like Kim Kardashian, Lady Gaga and Jennifer Aniston. In fact, Gwyneth Paltrow recently told her legion of followers that she likes to start each day meditating in her private sauna.
Much like enjoying a steam session, spending time in a sauna is also a tranquillity inducing experience that can ease stiff muscles and joints, making it a great option to aid in workout recovery. Again, it's going to open up your pores and get your blood moving away from your heart, so you'll get to enjoy detoxication benefits as well as that sought after A-lister glow.
A word to the wise
While the soothing ambiance of the steam room and sauna might tempt you to linger longer, you should know that longer isn't better. All you need is five to ten minutes in either to reap all the health benefits, making it the mind-body version of a lunch time facial for a woman on the move.
While the steam room and the sauna both rely on heat to deliver similar benefits, the sauna relies on dry heat while the steam room is exactly that – steamy. This is why the steam room has the added benefit of easing your respiratory system. Ultimately, the one you choose will come down to personal preference and, at our SuperClubs, you'll get the pleasure of indulging in both.
Get your glow on
All of our gyms boast elegant solariums fitted with premiere sunbeds so you can bathe your entire body in controlled UV light. When enjoyed in moderation, it will help you dose up on the sunshine vitamin and enjoy the luxury of a year-round tan. Were you in St Tropez or did you pay a visit to the solarium? Nobody has to know.
Ultimately, we're aren't just Dubai's premiere destination for a work out, but a luxurious retreat with high-end relaxation amenities that invite you to close your eyes… and take a deep, restorative breath.