Ladies, Let's Lift Some Weights: Awesome benefits of Weight Lifting
Are you tired of hearing that weight lifting is only for men and that women should stick to cardio? Well, it's time to debunk that myth and embrace the benefits of weight lifting. Not only does weight lifting help build strength and muscle, but it also has numerous health benefits for women. In this blog, we'll explore the awesome benefits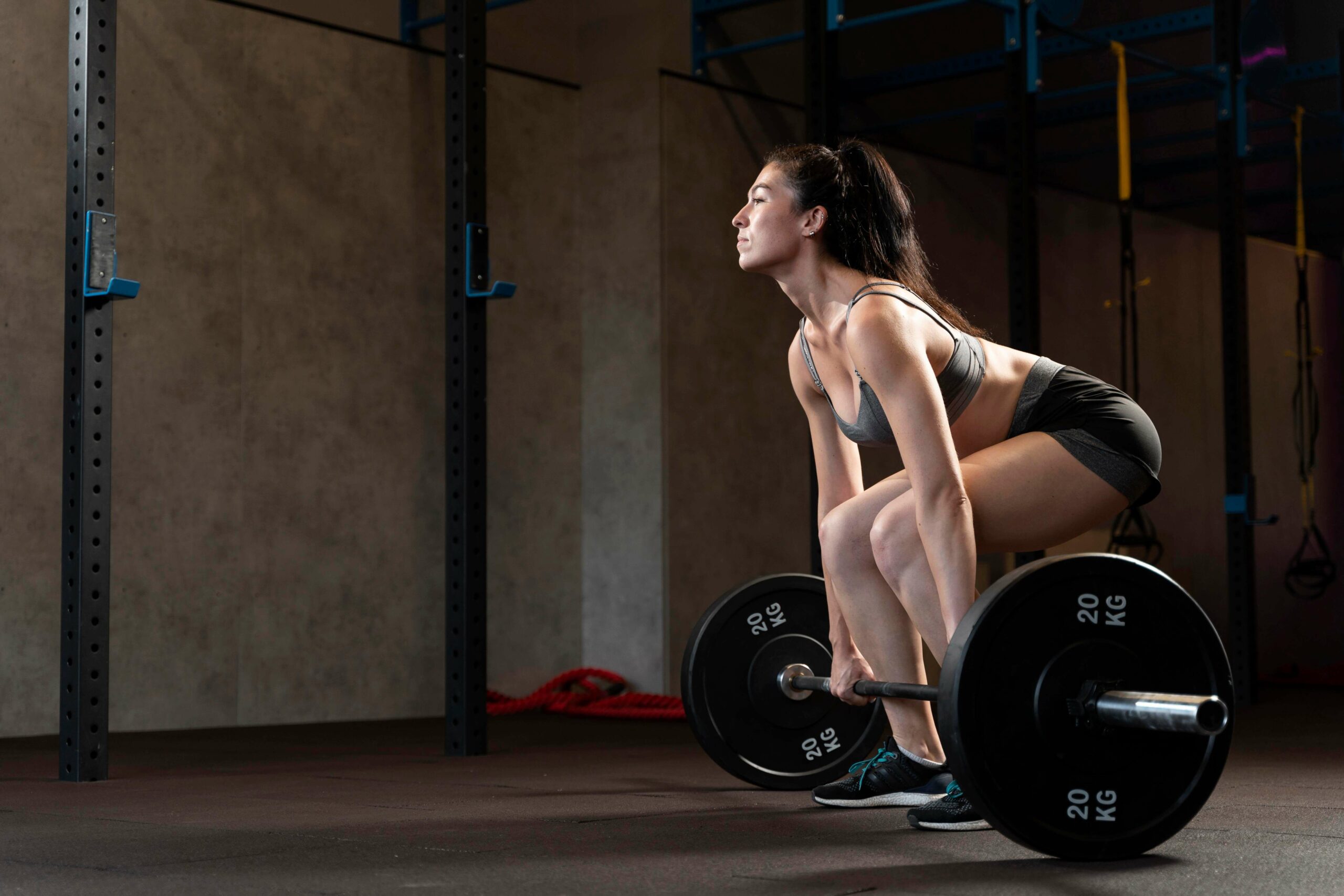 Are you tired of hearing that weight lifting is only for men and that women should stick to cardio? Well, it's time to debunk that myth and embrace the benefits of weight lifting. Not only does weight lifting help build strength and muscle, but it also has numerous health benefits for women. In this blog, we'll explore the awesome benefits of weight lifting and why every woman should consider adding it to her fitness routine. So, let's dive in and lift some weights, ladies! But before that, let's talk about why weight lifting is so important for women's fitness and overall health.
Here are some awesome benefits of weightlifting for women.
Get strong and toned like a boss!
Ladies, it's time to say goodbye to those skinny arms and legs and hello to some serious muscle gains! Weightlifting is a fantastic way to build strength and tone your body like a boss. When you hit the weights, your muscles experience tiny tears, which then heal and grow back stronger. This process, called hypertrophy, leads to increased muscle mass and tone, giving you the strong, toned look you desire.
But weightlifting isn't just about physical appearance – it's about feeling confident and empowered in your own skin. Building strength through weightlifting can help you feel more capable in your daily life, whether it's lifting heavy grocery bags or nailing a challenging yoga pose.
Don't break a bone, build some bone!
As we age, our bones lose density and become more fragile, increasing the risk of fractures and osteoporosis. But with regular weightlifting, we can improve bone density, reducing the risk of breaks and fractures. Strength training stimulates bone growth by placing stress on bones, which prompts the body to produce new bone tissue.
Boost your mental health!
Exercise, including weightlifting, has been shown to improve mental health by reducing stress, anxiety, and depression. It can also boost self-esteem and confidence, helping you feel more positive and motivated in your daily life.
Strength training has been shown to release endorphins, which are natural mood boosters. Additionally, weightlifting can help reduce cortisol levels, the hormone associated with stress, which can have negative effects on mental health.
Get your body looking right!
Weightlifting can help improve body composition, which refers to the proportion of muscle mass to fat in the body. Building muscle mass can increase the number of calories burned at rest, making it easier to maintain a healthy weight. Additionally, weightlifting can help reduce body fat, particularly in combination with a healthy diet and regular cardio exercise.
Burn, baby, burn!
Weightlifting can boost your metabolism, helping you burn more calories even when you're not working out. So, let's lift some weights and turn our bodies into calorie-burning machines!
Be a powerhouse!
As you get stronger and build muscle mass, you'll notice an increase in energy and endurance. This is because your body becomes more efficient at performing physical tasks, making them feel easier. Additionally, strength training can improve cardiovascular health, which can further boost energy levels.
So, ladies, it's time to pick up those weights and start lifting! But make sure to work with a certified trainer or coach to ensure proper form and technique. And if you need some support, our qualified trainers at FitnGlam are here to help you get started on your weightlifting journey! Let's lift like a boss, ladies!