Dubai Gym with a Beauty Salon
They say convenience is the ultimate luxury and you'll be sure to find that – and so much more – when you step into the Glo Spa at FitnGlam within Sports Society in Mirdif. A stylish oasis of beauty, Glo Spa boasts a full-service beauty salon and offers a plethora of beauty services performed by expert aestheticians. Whether you want
FitnGlam
November 10, 2023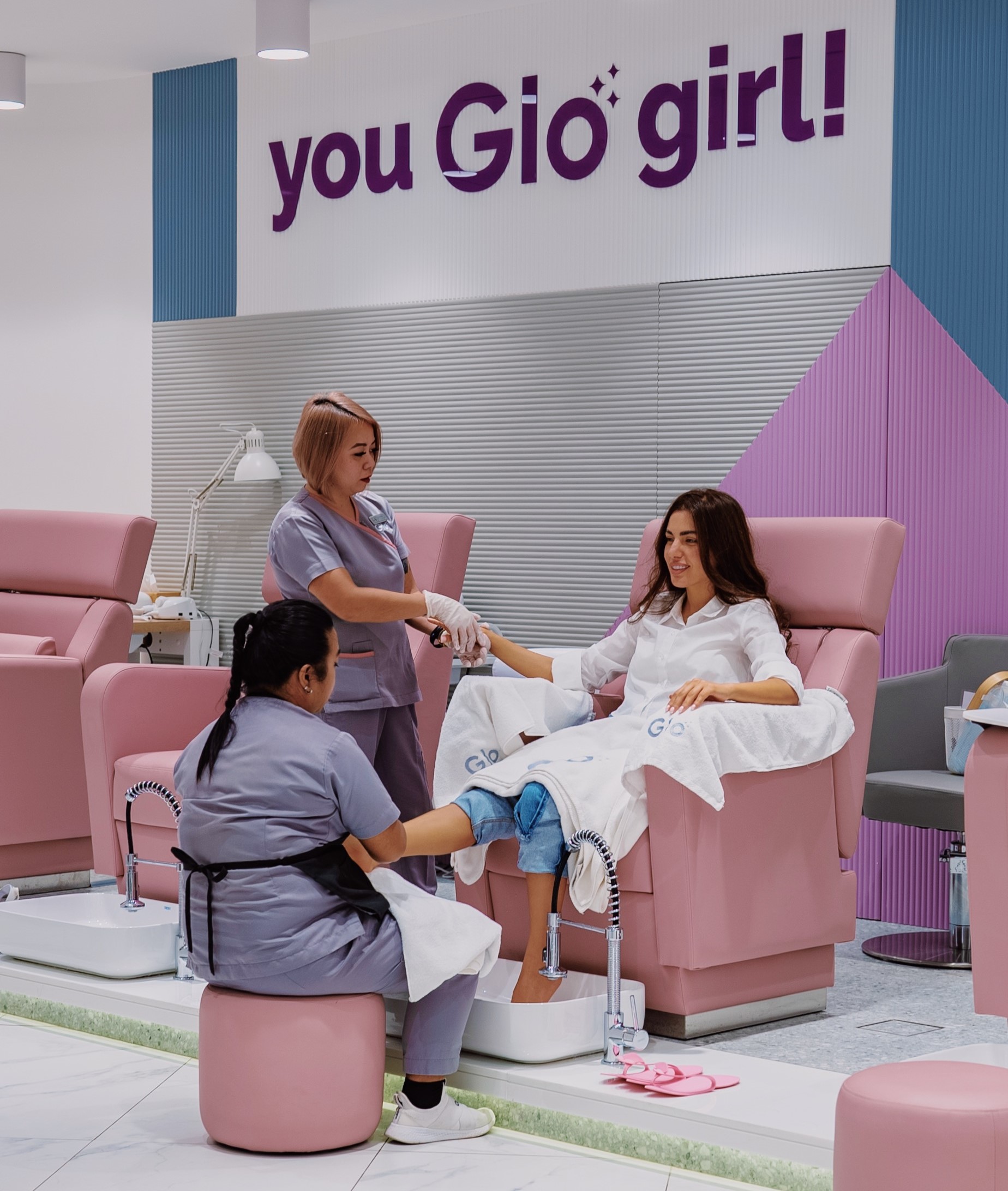 They say convenience is the ultimate luxury and you'll be sure to find that – and so much more – when you step into the Glo Spa at FitnGlam within Sports Society in Mirdif. A stylish oasis of beauty, Glo Spa boasts a full-service beauty salon and offers a plethora of beauty services performed by expert aestheticians. Whether you want a quick post-workout massage followed by a blow dry with beachy waves… or to float out feeling as though a personal glam squad has given you the ultimate makeover, Glo Spa is your very best beauty destination.
A world of choice
It's always nice to have options but Glo Spa's extensive treatment menu takes the pleasure of choice to another level. If you'd like to enhance your lash line, you can opt for a few carefully applied wispies or embrace your inner diva with a Kardashian Volume Eyelash Extension treatment. If only have time for an expert hand to create the perfect cat eye, you'll find that service on their list, along with more dramatic offerings like Glamour Makeup and even Bridal makeup. Naturally, the choice plethora extends to facials that range from their popular Instant Glow Facial with a soothing alginate mask – gorgeous for a lunch time glow up – to the ultimate in luxe, a Timeless Prodigy Global Anti-Ageing facial. Referred to as the "jewel" in their crown, it promises to regenerate, hydrate, firm and detoxify using ultra-indulgent ingredients that include antioxidant-rich Damask rose stem cell concentrate and white truffle.
Always in expert hands
While Glo Spa's offering is extensive, you never have to worry about feeling overwhelmed by choice. Their highly skilled therapists are extremely knowledgeable and can easily assist you in choosing what's best in line with your beauty goals. You can also opt for a personalised skincare consultation to ensure you walk away with a hard-working home skincare regime. You'll also be glad to know Glo Spa's therapists have a lot of experience in treating sensitive skin. While Dubai is the world's most opulent playground, it still exposes you to pollution and extreme weather conditions that can lead to dry, irritated, sensitized skin.
Another great thing about Glo Spa? Their therapists are multiskilled in ways that enhance all they do. As an example, Ev, one of Glo Spa's masseuses, is a Thai massage expert as well as a facialist. She uses her extensive knowledge of the body to enhance any facial by performing gua sha-like movements to reduce puffiness, improve circulation and encourage lymph drainage to enhance your natural contours like a pro. For the same reason, her contouring body massages are incredibly popular with women wanting to relax while improving the appearance of cellulite.
Innovative products
When it comes to products, Glo Spa is committed to only using premium brands that are potent, proven and sustainable. These include award-winning as well as eco-friendly Skeyndor, Davines, Brae, Schwarzkopf and Orly nail care. The latter includes a popular "Breathable" nail polish line that's vegan as well as Halal certified. Thanks to an innovative formulation, it allows moisture and oxygen to reach your nail's surface so practicing Muslims don't have to remove it for prayer rituals. However, if you'd prefer a gel mani, extensions, bejeweled nail art and even a bespoke organic henna design, Glo Spa offers those too. You can even bring your daughter to the spa to indulge in a Mommy & Me pamper session as Glo Spa offers Princess Manis and Pedis for children under the age of 12.
Extra special specials
If you'd like to keep up with Glo Spa, you'll definitely want to follow them on Instagram at @globyfitnglam. This is where they share exciting news, big events and enticing specials such as Monday Madness – when all services are 40%! Their other incredibly popular promotion is their Hair Makeover for just 599 AED. It includes root colour with the choice of highlights, balayage or a full hair colour followed by hair toner, a scalp treatment, haircut and blow dry with Hollywood waves. And just like that, you're ready for your close-up! Or, as Glo Spa likes to put it, #YouGloGirl!
To view Glo Spa's full treatment menu or make an appointment, download their app here.