A Q&A with FitnGlam's Social Media Manager
A social media manager has an important task. They're not just serving as a voice for the brand they represent, but also creating a platform where its members can feel included, seen and heard. We chatted to Mohadeseh (Modi) Komeyli, FitnGlam's social media maven, to learn more about the special space she's helping to curate where you can be part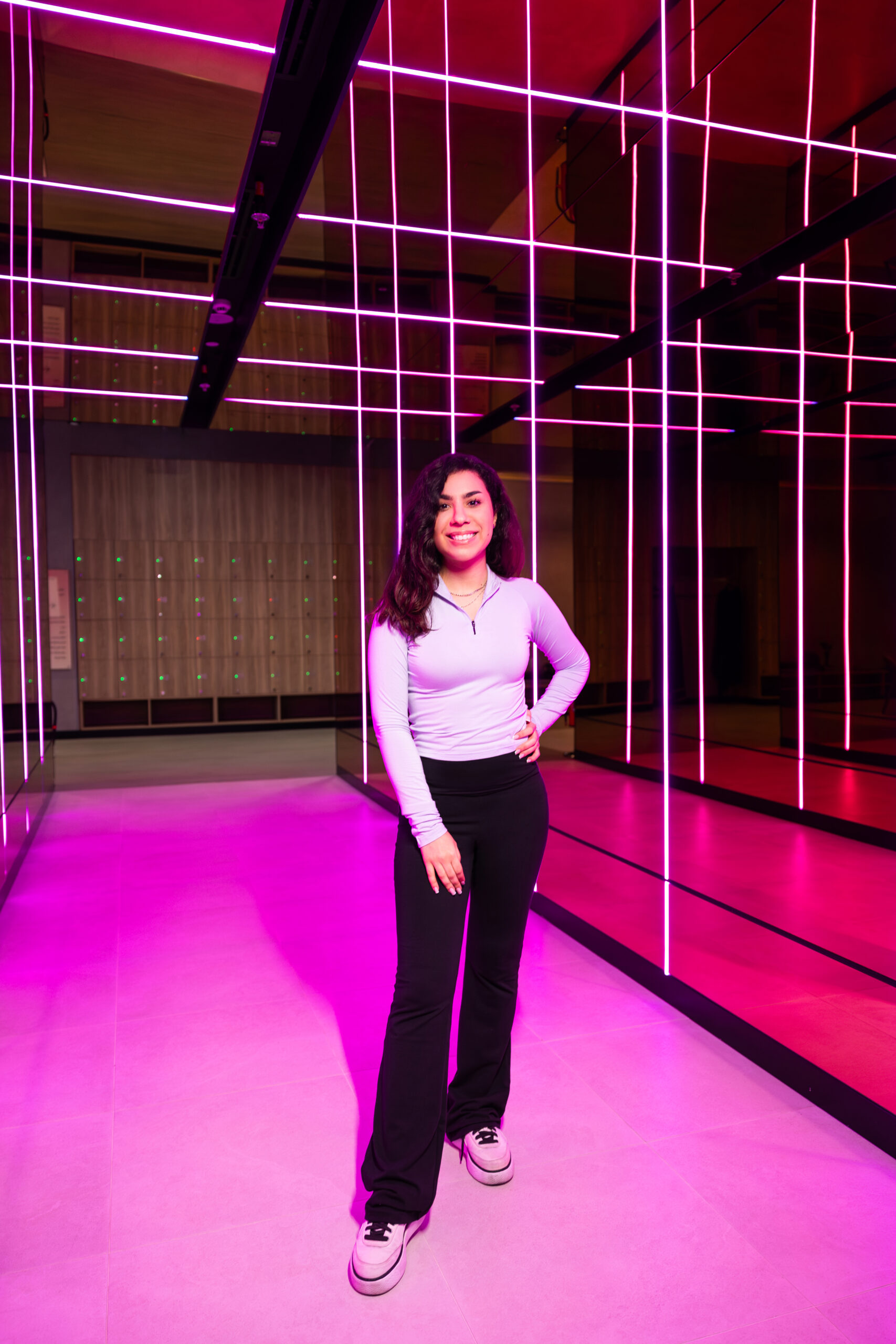 A social media manager has an important task. They're not just serving as a voice for the brand they represent, but also creating a platform where its members can feel included, seen and heard. We chatted to Mohadeseh (Modi) Komeyli, FitnGlam's social media maven, to learn more about the special space she's helping to curate where you can be part of an empowering online community that can support your fitness journey.
What's the most exciting thing about helping to grow a women's fitness community?
As a woman, understanding the unique challenges we face and being part of FitnGlam – where we focus on women's health – has been incredibly exciting and inspiring. My primary goal has always been to promote women's health and challenge the taboos that persist on social media. I want to help show that women can be strong at any age, regardless of their body type.
Tell me more about the type of space you're striving to create?
Creating an empowering and inclusive space is one of our most important missions at FitnGlam. Every month, I create a content strategy that reflects our core values and brand image on social media. We aim to represent our brand and community through empowering and inclusive content. Our goal is to make every woman feel heard and included. For me, social media is a platform to gather people together and interact with them.
Why is it important to join a community like this?
Joining an online community like FitnGlam is essential! We've created a safe, women-only space where everyone can feel secure. We also go the extra mile to create content that keeps our members engaged and motivated. While our gym can provide physical support, our online community can offer emotional and mental support that will help our members on their fitness journeys and enhance their overall well-being.
What are the practical benefits of joining FitnGlam's online community?
We organise exciting events every month and we hold surprise campaigns that our members – and non-members – love. You can easily stay updated on all of these plus our latest news via our social media platforms as well as via email, SMS and our app. If you follow us everywhere, we can make sure you don't miss out on any exciting updates!
If you'd like to join FitnGlam's online community, click on the links below, hit follow and never miss a beat!
Facebook
Instagram
TikTok
LinkedIn
Want to subscribe to our informative and inspiring newsletter, scroll down and submit your email address via the form on the bottom right hand side of this page. See you on the socials!