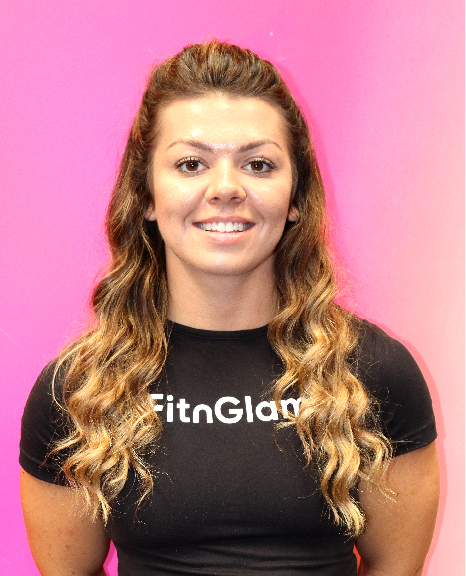 Robyn
Robyn is our Head Of CrossFit here at FitnGlam, and comes with vast experience within the fitness industry.
She started her fitness career as a group exercise instructor, leading programs such as Les Mills, Spin, Bootcamp, and LBT within many reputable gyms & leisure centres in the North West of England. Robyn began training and later coaching within the UK's leading CrossFit gym, admired worldwide, CrossFit JST. In June 2019, she moved to and settled in Abu Dhabi working for Vogue Fitness, and was quickly promoted to Head Coach of Ladies Only in their HQ facility in Yas Marina.
Robyn loves to coach, and most importantly educate, ladies to always push beyond their limits both physically and mentally – whilst having fun, akeeeed!
Her ambition is to help build a strong community of ladies in the UAE, by creating more and more opportunities for women.
She will be planning different events in FNG, gathering groups for local races/competitions, and outdoor activities, to use fitness built INside the gym, to enjoy life OUTside of the gym.
Robyn loves to try new things and has a huge list of hobbies, ranging from horse riding to wake surfing.
Location: Al Quoz